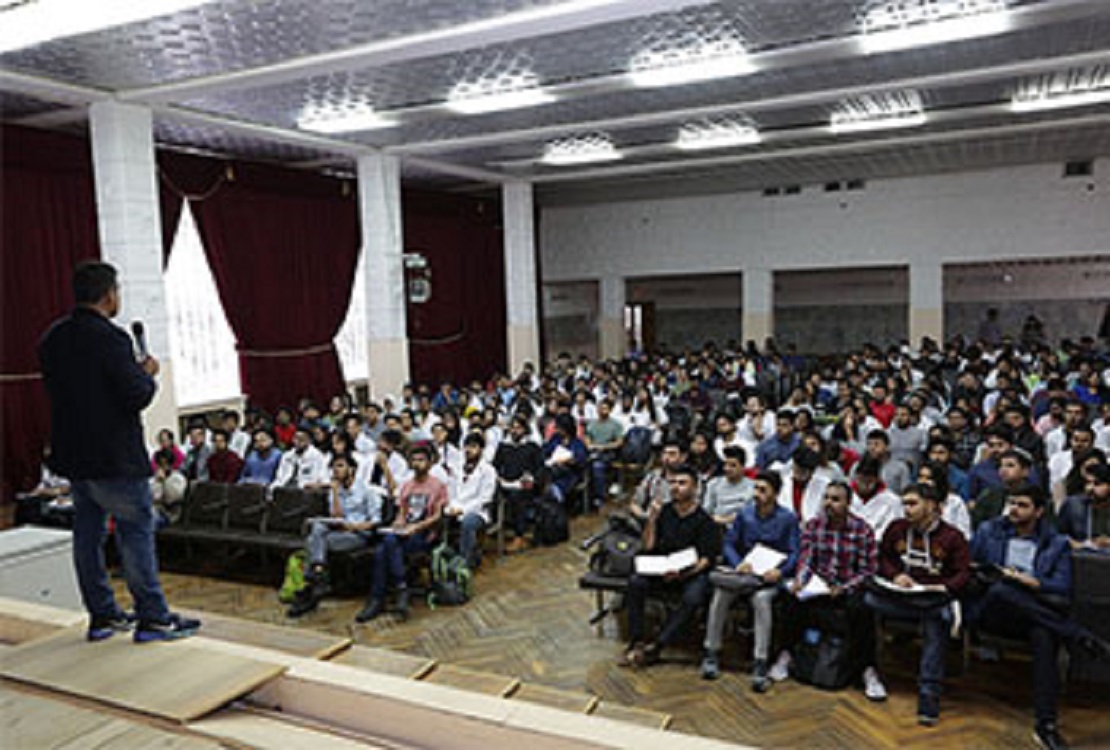 ONGOING MCI CLASSES AT MARI STATE UNIVERSITY
Outstanding lectures with a simple plan & many examples can lead you to a huge success in MCI Screening Exam and its influence never stops!!
Mari State University is giving this golden opportunity to its enrolled students. From 28th February 2019 to 7th March 2019; Dr Vaibhav Sharma (MBBS, MD currently serving as a lecturer and part of Team motivation FMGE/MCI Coaching Academy) is going to visit Mari State University, to share his views about preparation for MCI Screening Exam; while conducting the classes for Physiology.
Rus Education is organizing MCI Coaching Sessions for helping the Indian students of Mari State University with FMGE preparation.
The main objective of these classes is to help the students for MCI Coaching to clear the exam in the first attempt and to prepare them for Physiology. Dr Vaibhav Sharma will conduct many exercises in the classes that will help out the students to a great extent. All the relevant confusions/queries will be answered.
We ensure that the students will definitely have brighter chances of clearing the exam and hence procure the license for practising medicine in India.
For any additional information, please call us at 1800-833-3338.