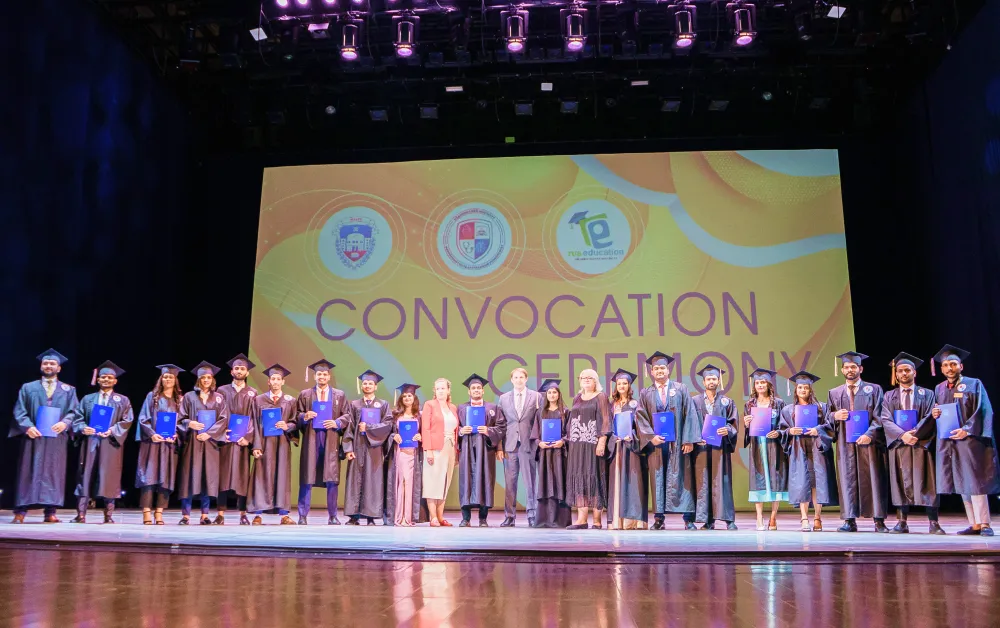 Convocation Ceremony for Graduate Class of 2023: Mari State University
Mari State University (MarSU) held a momentous convocation ceremony on July 15, 2023, to honor and celebrate the graduating class of 2023. This highly significant event marked a significant achievement of the students as they embarked on their medical journey, creating lasting memories.
The convocation ceremony witnessed the presence of esteemed individuals, including Professor S.K. Washim, Chairman of Rus Education, Prof. Shvetsov Mikhail N., the esteemed Rector of Mari State University, and the dedicated faculty members of the university. They wholeheartedly extended their congratulations and well wishes to each graduating student.
The university recognized the exceptional achievements of each student, acknowledging their unwavering dedication and hard work throughout the six-year medical education program. The graduates proudly held their MBBS degrees, as they successfully accomplished their dreams of becoming skilled medical professionals from Mari State University, ready to make a difference in various countries across the world.
The convocation ceremony held at Mari State University (MarSU) was a grand affair, filled with esteemed guests and dignitaries who imparted invaluable wisdom and offered precious advice to the newly minted doctors. Their words left an indelible mark on the hearts of the graduates, as they realized their long-cherished dream of becoming doctors. The convocation ceremony at Mari State University was more than just a formal event; it was a transformative experience for the graduates. It marked the beginning of a new chapter in their lives, filled with opportunities to make a positive impact on the health and well-being of individuals and communities.
Parents of the graduates were also present, swelling with pride and joy as they witnessed this momentous occasion. The atmosphere was filled with emotions and celebrations, honoring the remarkable accomplishments of the graduates.
Mari State University is renowned for its high-quality medical education and state-of-the-art infrastructure. The university offers MBBS programs in Russia to Indian students and provides top-notch facilities and educational resources.
Mari State University congratulated the exceptional Class of 2023 for their hard work, dedication, through the hectic Theoretical and practical classes and clinical rotations, long hours of study, turning their dreams into reality.
For students interested in pursuing MBBS at Mari State University, they can reach out to Rus Education, our prime partner in India for MBBS admission at https://www.ruseducation.in/contact/ for more information.