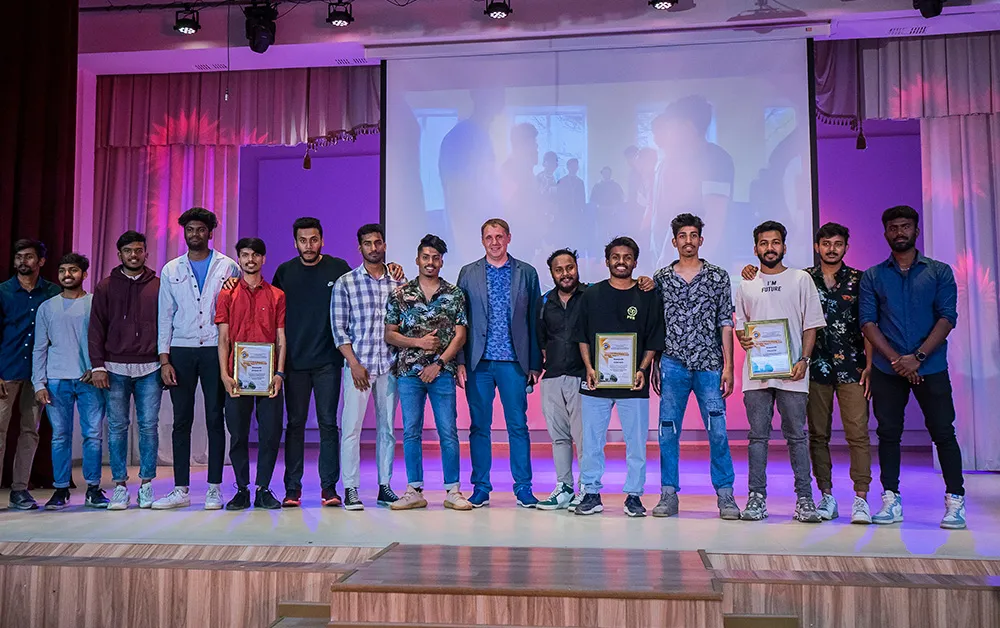 Sports achievements of Indian students of MarSU
Participation is the key. This term resonated with the students of Mari State University winning at the different sporting events held in the recent two months across the Russian region. Students participated in the game of Cricket, Badminton, Kabaddi, Volleyball and many other sport activities. The sporting events were fun and tested the students in the department of athletics. All the sporting events were evenly competitive and were played out with zealous sportsmanship by the participating teams and students.
Students brought home various achievements in different sports categories. Among the achievements of the Indian students at MarSU are - The championship title of the Russian Premier League in Cricket. The winning momentum continued in different sports categories as well, that included winning the XX open student badminton tournament "Memorial of A.F. Khokhlov", MarSU team also secured a third place in the Festival of Student Sports of the Volga Federal District. Noteworthy among the winning streak is the team MarSU winning Kabaddi championship and Volleyball championship. The Team of Mari State University also participated at the Student Sports Festival in Saransk showcasing their teamwork spirits and talents.
This is an incredible achievement by the Indian students. "We rejoice in the success of our students from India, who with dignity represent Yoshkar-Ola and Mari State University at various competitions." This shows that students along with their studies are faring well in various areas such as sports and other extracurricular activities at the university.
Mari State University is always at the forefront to cater to the holistic development of its students. Apart from providing top-quality education, it holds other activities for its students. This includes sports events that are held throughout the academic year where students are encouraged to actively participate. The university is known to encourage its students to participate on all levels in such activities, so as to take care of their overall growth as individuals learning while pursuing MBBS in Russia at the university.
The sporting events were fun and tested the students on their sports abilities, time management, teamwork skills, etc. The games were evenly competitive, and were played out with zealous sportsmanship by all the teams and students. In conclusion, the two months were very eventful sporting events for Indian Students at Mari State University.