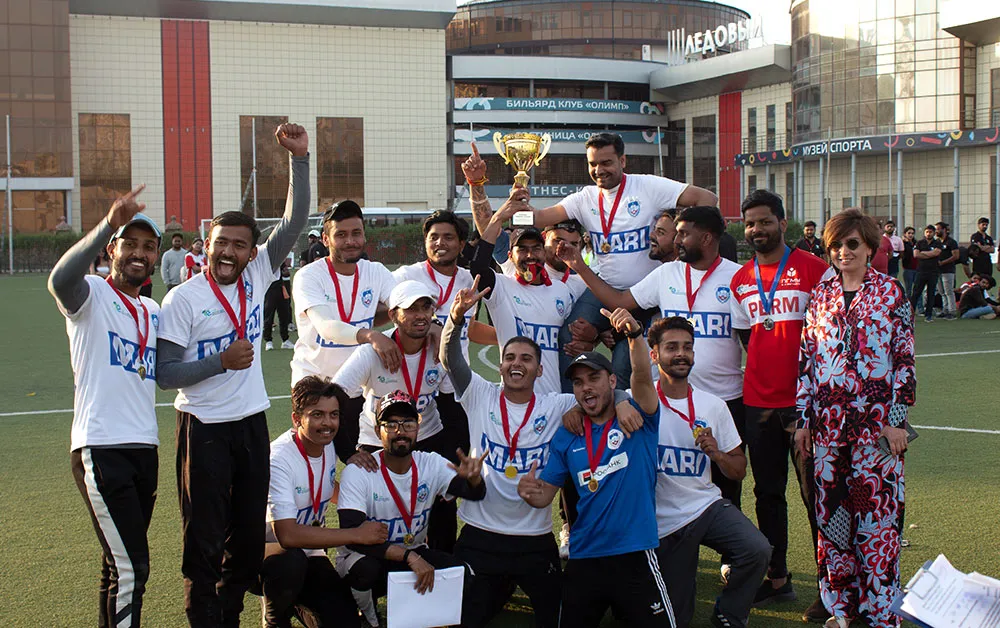 Russian Premier League: MARSU took home the winner's trophy.
The cricket team of the Mari State University became the champion of the Russian Premier Cricket League, which was held at the Perm State Medical University from May 23th to 24th, 2023.
In Russia, official competitions in the national Indian sport were held for the first time. more than 100 participants have taken part in the tournament - foreign students of medical universities in our country: from Volgograd, Tambov, Orenburg, Nalchik, Tver, Yoshkar-Ola and other cities. The Indian students of the Medical Institute of MarSU were recognized as the best, who forever inscribed their names and the Republic of Mari El in the history of Russian sports, confirming the status of Yoshkar-Ola as an international student capital.
Mari state university currently has 1500+ Indian students studying their MBBS program. Students take part in various cultural and sports activities that are held round the year at the university. Russian Premier League was one such event. It is a cricketing tournament that was held for the students. There was the participation of the teams from different universities.
Since cricket is one of the most loved sports among Indians, students enjoyed the event. Both the participating teams and spectators attended the event with quite a great enthusiasm. The enthusiasm of the spectators matched the game and the student teams that played the game. There was no deficiency of energy at the event as the student team played the game with vigor. Spectators comprised mostly of students from both universities cheered the teams at the game and showed their support for their favorite teams.
At the Russian Premier League, the two teams that competed in the finals were Mari State University Team and Perm State Medical University team. It was an exciting match that tested the teams in terms of sportsmanship and talent. The two teams faced each other in the finals and Mari State university team became the winner. Mari state university won the trophy at the Russian premier league.
It was a competitive sporting event and was an air of change to see medical students with their best game face on. The event was a totally different picture, and it was surprising to see resident doctoral students in a game avatar and not in their usual white aprons, stethoscope and medical books.