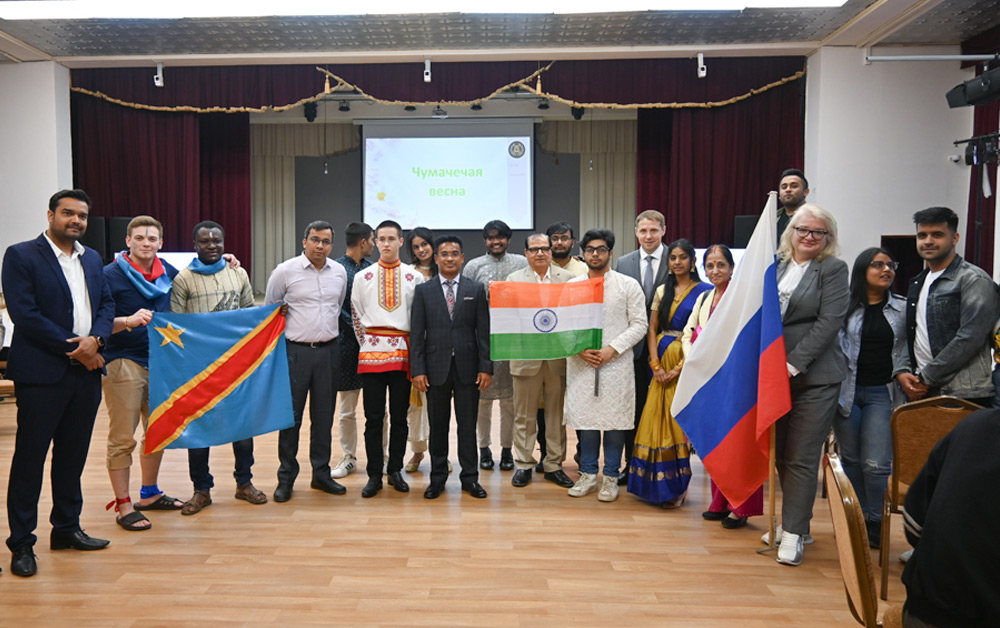 Mari State University Hosted An International Scientific And Practical Conference
On April 19-20, 2023, the Mari State University, one of the most popular Top universities of Russia, has organized the VII International Scientific and Practical Conference "International Humanitarian Cooperation: New Challenges and Opportunities", aimed at highlighting topical issues and problems in the development of international cooperation and intercultural communication in modern conditions, global security, and international law. The honorary guests of the conference were prominent political figures and political scientists of the Russian Federation, including Ismet Erikan, Consul General of the Republic of Turkey in Kazan; Diya Asaad Ali, President of the Russia-Lebanon Business Circles Assembly, Prof. Shvetsov Mikhail N., Rector, Mari State University, Prof. S.K Washim, Chairman Rus Education, Marina Lebedeva, Doctor of Political Science, Professor at the Moscow State Institute of International Relations of the Russian Ministry of Foreign Affairs (MGIMO).
At present more than 2900 International students from 47 countries are enrolled in various faculties at Mari State University. Approximately 1600 Indian students are presently studying MBBS in Mari State University with the support and love of the people of Yoshkar-Ola, the capital city of the Mari-El Republic.
The conference also announced the opening of the International Patriotic Centre which will be engaged in analytical research in the field of international relations, public and cultural diplomacy, international security and scientific and technological cooperation in the interests of the Mari State University, the Republic of Mari El and the Russian Federation. The tasks of the new center also include information and analytical support for the international activities of MarSU, including the export of educational services and issues of social and cultural adaptation of foreign students, inviting foreign visiting professors, holding round tables and conferences. Ultimately, the activities of the center will be subordinated to the interests of the international positioning of the Mari State University, the city of Yoshkar-Ola, and the Republic of Mari El.
The Opening of the International Patriotic Centre in Yoshkar Ola will also provide Indian students with an opportunity to be in touch with the culture of the motherland while pursuing MBBS in Russia.