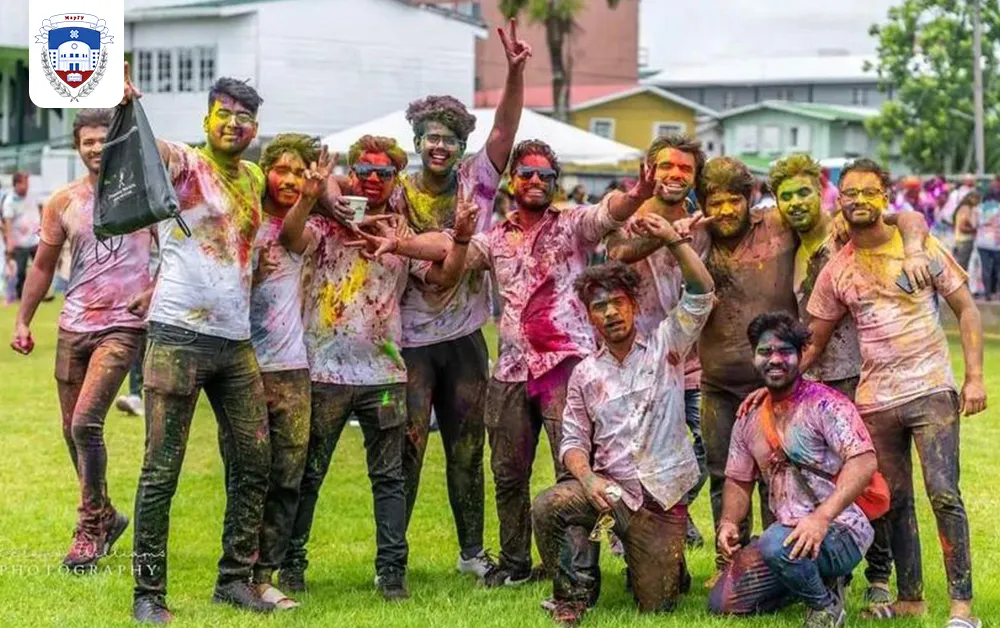 Holi Celebrations 2023 at Mari State University
Mari State University is among the top government universities of Russia and one of the popular choices among Indian students for their MBBS in Russia. One of the key reasons that make the university a preferable choice, especially for Indian students, is the rich student life it offers. The university often holds several events and celebrations of various traditional festivals which helps the students to stay in touch with their culture and roots. These celebrations not only break the cultural barrier between students of different ethnicities, origins and cultures and make their stay and learning holistic in every regard.
Recently, the students of Mari State University celebrated the festival of colours, Holi, on the university campus with much enthusiasm. Holi is one of the highly anticipated, cherished and a favourite festivals in all Indian households. The festival celebrations at MarSU witnessed 1600+ Indian students including Ukraine returning medical students of India joining in the festivities.
The celebration was organized by Indian Students' Association at MarSU with the collaborative efforts of Rus Education. The celebration was joined by the Rector of the university, Prof. Mikhail Nikolaevich Shvetsov, Rector, who joined the fun and had a great time celebrating the festival of colours with all the students and faculty members of the university. He was also joined by Dr Rohit Chaudhary, Representative of Indian students in MarSU, who actively ensured the comfort and availability of all the necessities for the students.
The white-clad surroundings of the university were filled with joyous laughter and fragrant shades of gulaal was truly a sight to behold. The grand-scale celebrations justified the true spirits of the festivals. Holding onto the true spirits of the festival, Mari State University witnessed a grand-scale celebration on the auspicious occasion of Holi at the university campus. The joyous celebrations concluded on a happy and wondrous note with newfound friends and memories.