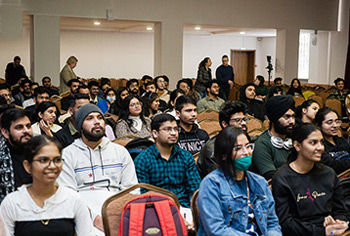 On- Campus FMGE/NExT Coaching 2023
Mari State University has recently recognised the FMGE/NExT coaching classes for Indian students in its campus. The series started with the guest lecture by Rahul Kumar Jayanti Bhai Valodara on Microbiology. The first round of the series was held between 10th Jan 2023 and 16th Jan 2023.
Following the series, the university facilitated the lecture by Dr Priyansh Jain who is known for his grip on the concepts of 'Medicine' where he interacted and shared his understanding of the topic and preparation strategies between 29th Jan 2023 to 2nd Feb 2023.
Dr Priyansh Jain is a highly reputed and renowned name among Foreign Medical Graduates for his marvelous achievements. He is an MBBS Graduate (Gold Medalist) and MD in Gen Medicine and is currently working as an Assistant Professor at Ananta Institute of Medical Science and Research Centre, Rajasthan, India.
The next guest, the university welcomed was Dr Mohd. Khaleel Ahmed, MBBS, MD Radio Diagnosis who is currently working as a leading faculty for Radiology at Doctutorials, RRM Medical Coaching, Chennai, CC IAMS, Medpg & ADR Plexus and Guest Lecturer & FMG trainer for FMGE, USMLE, etc at various medical universities abroad.
Dr Ahmed joined and advised the students between 3rd Feb 2023 to 6th Feb 2023 with the objective of sharing his expertise with the aspiring medical students.
The university continues to plan more opportunities for the students to learn from the best and prepare well for FMGE.
For Indian medical students studying MBBS in Russia at MarSU, FMGE (Foreign Medical Graduate Examination) or the Indian medical exam is a must, if they wish to pursue their profession in India. The exam is soon to be replaced by the National Exit Test (NExT).