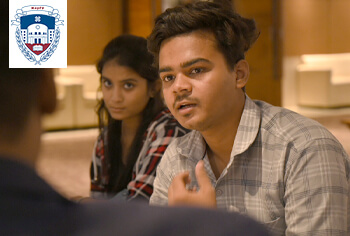 Mari State University Participated at the MBBS Admission Expo 2022, June Edition
Once again Mari State University exhibited its keen interest in helping medical aspirants get the appropriate guidance for MBBS in Russia. The university has been an active participant in the MBBS Admission Expo 2022 from its very first edition which was held in May 2022. Recently, the university was also a part of the MBBS Admission Expo 2022, June Edition that was held in various cities around the country i.e., Aurangabad, Patna, Tirupati, Sikar and Bathinda on June 12th, 19th, 25th and 26th, respectively.
The students and parents who attended the event got a chance to interact directly with the university representatives to resolve all their doubts, concerns, and queries that they had in regards to their MBBS admission in Russia with Mari State University.
The event was not only for the students to get the admission to pursue their medical studies at Mari State University but it was also an opportunity for them to know more about the facilities provided for the Indian students at the university.
During the Expo, the students received several benefits including on-spot admission, visa and travel guidance, amazing discounts, scholarships and more for MBBS at MarSU.
Overall, the event was concluded on a very successful note and the university is looking forward to having more such events with the students and parents at the next edition of MBBS Admission Expo 2022 in Imphal on July 3rd, 2022. To join us, register for free at https://mbbsadmissionexpo.in.