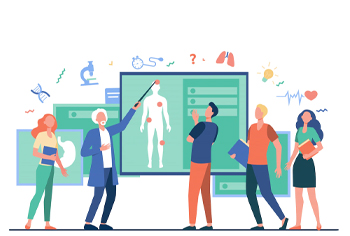 25th International Student Medical Historical Conference: MBBS at MarSU
The International Student Medical Historical Conference was conducted to enhance the medical knowledge and skills of the students, professors, and other medical aspirants. This year as part of its 25th anniversary, the conference was conducted on April 13 - 15, 2022, in the framework of IX International Youth Scientific Medical Forum "White Flowers".
Many universities participated in the conference and Mari State University was one of them. Altogether, more than 1200 students attended the forum.
The organizers of the conference provide the opportunity for the Medical students to learn various topics related to their studies. Students were interacting with several highly skilled professors and got a chance to learn as well as perform at the anatomical theater under the guidance of various anatomical scientists.
Through the conference, students not only learn about relevant topics for General Medicine but also boosts their confidence to improve their medical career.
Mari State University thanked the organizers for the excellent event that provides a great opportunity for the students to show their skills and also build new connections and made new friends.